From being the site of a heroic battle to a field of roses, Haldighati in Rajasthan has undergone a sea change, reports Tribune correspondent Jupinderjit Singh Even 33 years after a huge statue of Maharana Pratap, riding his famous steed, was built, it is yet to be unveiled HALDIGHATI, the mere mention of the word throws up images of velour, heroism and honor. The battle of Haldighati was fought between the forces of Maharana Pratap and Emperor Akbar for the honor of the motherland and Rajputs. Over 20,000 soldiers were slain in the bitter clash. According to a story so much blood had been shed that it had formed a large pool. That place is called Rakt Talai in memory of those who died there. While these tales have become legends, the dusty valley lies forgotten barring a few signs reminding of its existence.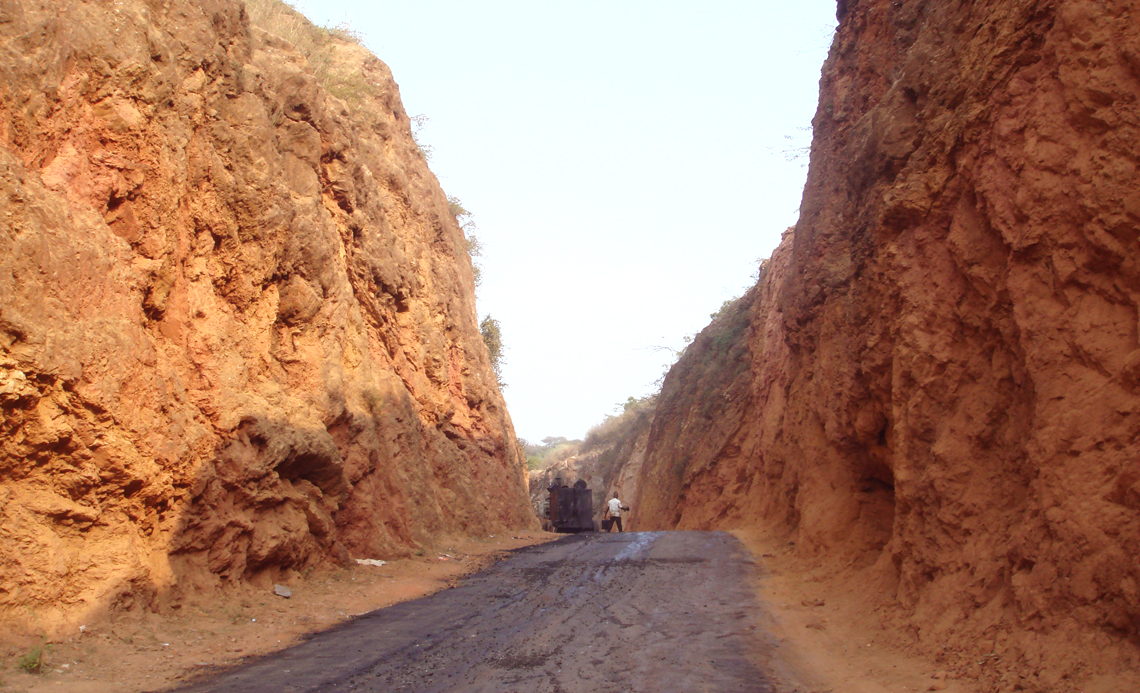 A large cut-out of Rana Pratap in battle outfit, holding a spear and riding his famous steed Chetak, invites passers-by to the valley, which lies on the Udaipur-Nathdwara road, 16 km off the highway and 40 km short of Udaipur.
As one turns towards the link road off the highway to the place that was an inseparable part of the Indian folklore since centuries,`A0a hostile and depressing topography meets the eye, conjuring up images and sounds of war cries, clanking of swords, hoof-steps and the wails and moans of the injured.
The colour of the land and the hills changes rapidly as one gets closer to the actual`A valley. From a depressing brown it becomes bright turmeric. The valley, hence, got its name from the deep yellow color of its sand.
As one drives further into the valley, a surprise awaits. The valley, which was once filled with blood, still retains this crimson, albeit in a different form. Roses bloom where once death ruled.
Colourful boards advertising several rose products dot the landscape. They claim to have the world's finest perfumes as well as gulkand, gulab jal, and several other products, including a special medicine for diabetes.
We still required promotion according to glory of this place with rural upliftment of Village Tourism in Haldighati.